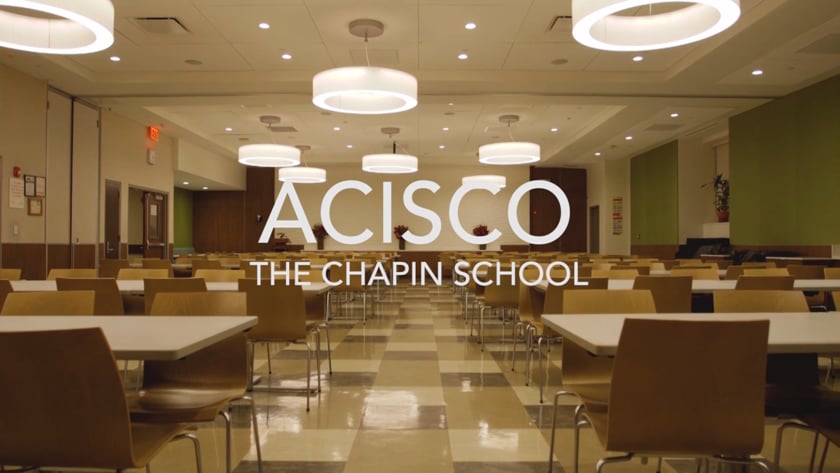 After successfully completing our initial turnkey project with The Chapin School in 2003, WeDesignNY kicked off a 14-year relationship with the all-girls independent day school. Now more than a decade later, this relationship has included multiple designs, new construction and renovation projects across numerous Chapin School locations in New York and New Jersey.
As an educational institution, The Chapin School needed our team to launch and complete projects during summers and school breaks to ensure both students and staff weren't impacted. In addition, many of these projects would need to be executed at multiple locations simultaneously, and all within a compact timeframe.
With multiple turnkey projects occurring at the same time at separate locations, WeDesignNY organized and perfectly executed the extensive, multi-phase projects – on time and on budget.
Construction and renovation projects at various Chapin Schools have ranged from minor to comprehensive. Over our 14-year relationship, one of these projects included building the school's first 3D printing lab, which enabled our team to play a key role in the school's technological evolution.
Other multi-location projects have involved the construction of new institutional bathrooms with updated fixtures, tile, paint, and electrical; as well as the order, delivery and installation of LEED-certified flooring throughout several of their school's locations.
As The Chapin School sought out efficiency and sustainability options, WeDesignNY recommended installing energy-efficient LED lighting to reduce operational costs while maintaining a well-lit environment for students. This was further reinforced with natural light from interior and exterior sources through custom glasswork that WeDesignNY created to energize each space across multiple locations.
As a cost-effective approach to meeting space requirements and client preferences, WeDesignNY also created custom millwork and pantries that highlighted the school's educational and aesthetic exceptionalism. As our relationship continues, we look forward to completing more projects for The Chapin School in the future.
Have Questions?
Contact us for a FREE Consultation